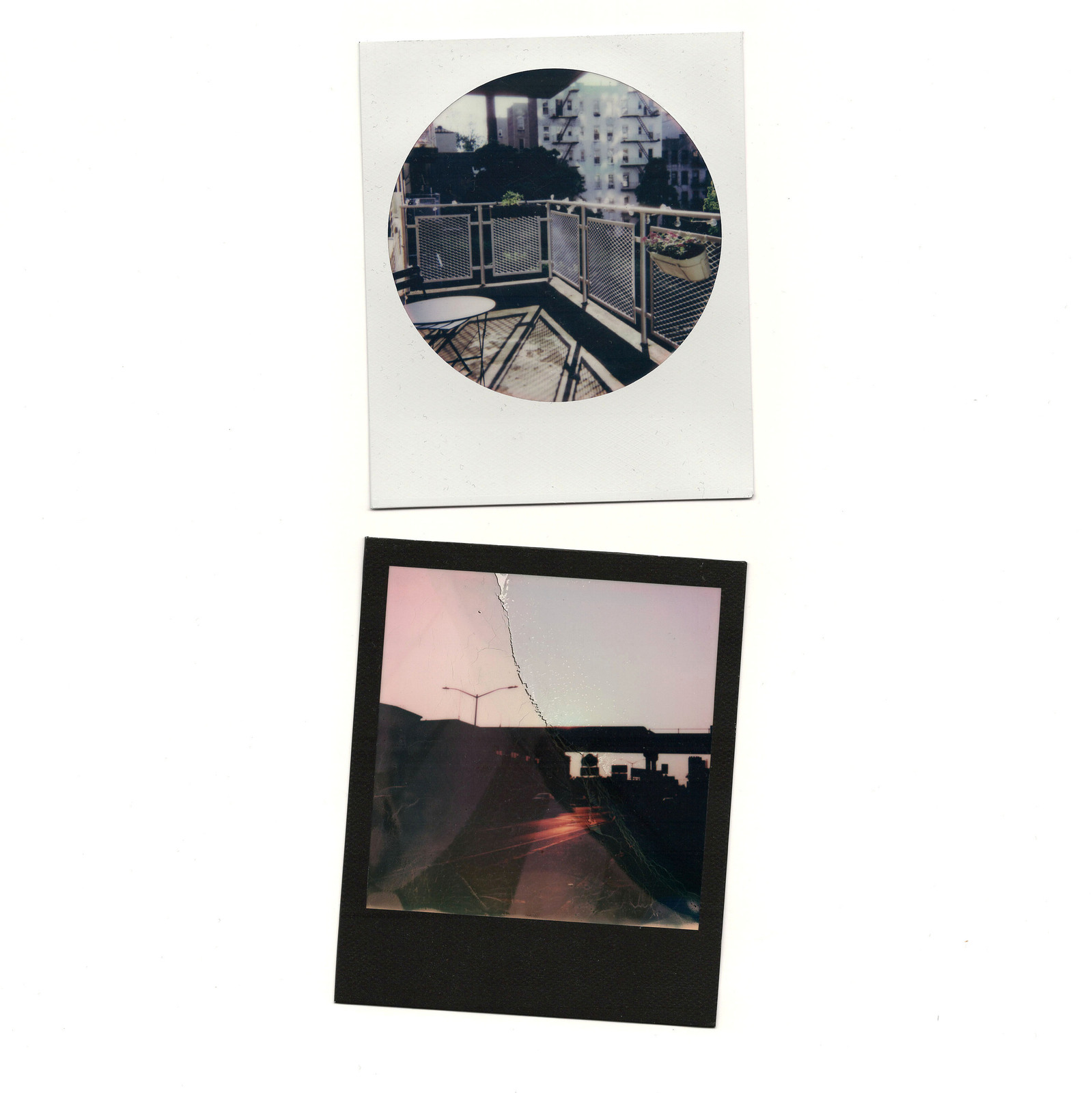 It's been a good ten months since my last newsletter, a long-form essay about 2020 and the books I read over the course of the year. Unless I put down all of my other distractions (including finishing Deltarune, trying to roller skate while it's still vaguely warm, and reading various other newsletters), I will not have read sixty books by the end of 2021. It is also worth noting that many of you are following this newsletter because of my photographs. I am working on a very cool book project with a critique group I'm part of, and I have been thinking for a while about doing my own small book of grass photographs. Stay tuned for more info on both of those; future newsletters will not be this lengthy.
The main thing I have been doing with my free time over the last ten months (besides staring at my phone) has been writing. I have written by myself and in writing workshops, including the NYWC and a monthly writing workshop with friends I met during the pandemic. I have been (trying to) write 1,000 words a day per the inimitable Jami Attenberg's advice. I haven't stopped photographing, but I've ended up spending far more time writing this year.
During the beginning of the pandemic, I, like many people my age, hit a big wall with my artistic practice. There was no going to Virginia to photograph, anymore. There was no going out at all. There was going back and looking at all the images I've made over the past seven years and realizing that I throw myself through the same hoops when it comes to art. Among many other reasons from the early part of the pandemic, I felt useless.
I went back to what I did for my professional practices class in 2016 (thank you, Julie), which included writing a Strategic Plan for the following years (capitalization necessary). I expected to see something like what I thought I was telling people at the time, that I wanted to pursue a graduate degree in visual art to teach at the college level and make art in my free time. A worthy path, a path I could imagine for myself having an art degree. My sister had a mild panic when, after my bachelor's thesis show, I said, "maybe I will apply to Yale's photography graduate program," which I mostly did in jest.
However, I opened my Strategic Plan and saw that I'd written what I have been subconsciously manifesting since I was probably eight years old. I wanted to make a career out of being a writer. I remembered, then, being eighteen and realizing I was not cut out to be a capital-F Fine Artist. I remembered being twenty-one and hitting the same wall I have always hit, not wanting to hate the artistic practice that I love by overworking it. I read the words of my past selves calling out to my then-present self, in the grey morning of the global pandemic, and felt a sense of relief.
The only deviation from my Plan was what I would write about, and how I would go about making money from it. I wrote about wanting to become the next Janet Malcolm. Other references that I only learned after college were Hilton Als and Claudia Rankine, whose work I have come to admire as much as Malcolm's. The only deviation from my Plan is that I have written more fiction than nonfiction (I am about 50,000 words into what I have affectionately been calling my "gay space book," about which I will give no further information) and I am currently still largely making money off of my photography-based experience.
Moving forward I am interested in doing more non-fiction work, and more art-related writing specifically. I was very glad to write about Sam Wrigglesworth's work last year, and I'm looking to do more conversations and interviews with other photographers, writers, and artists. I would not be the writer I am without the images I make or look at, or the other art I take in while working at my creative practice - the ten-hour playlist I use to drone while I write, the work I look at on Instagram while I'm on the subway. The exhibitions and the live shows and the books and the books and the books.
I love Garth Greenwell's writing in general, and I was introduced to his writing from his text that appeared in Mark McKnight's Heaven is a Prison, a monograph of lush, grandiose photographs. I was able to ask McKnight what he thought about Greenwell's writing about his photographs. This was during one of the last in-person photo events I went to, pre-Covid, the January 2020 edition of the Marble Hill Camera Club. As I go back and research this I am finding that Greenwell also interviewed McKnight.
After that talk in 2020, I went home and had a big trauma-laden cry about how I'll never be as good as any of the people who showed their work that night. I knew then that I would never be as good as anyone I admire - Greenwell, Malcolm, McKnight - because I wasn't trying. What took a long time to believe, and what I still have to regularly convince myself, was that trying, whatever it means, is worthwhile.
Since reevaluating my Plan I have looked at the intersections between writing and photography with a less critical eye. I learned that Greenwell is not best-known for his art writing, and that he has had a multifaceted career within his one chosen medium. I learned that Douglas Stuart, author of Shuggie Bain, spent years in the fashion industry while writing the book that won the Booker Prize last year. I was surprised to learn recently that Alexander Chee started out pursuing a degree in studio art, too. It seems like an obvious realization to know that notorious, successful writers have their hands in other mediums, but it's given me some comfort to know that I don't have to pick one creative pursuit over the other. While notoriety and success aren't what I am after right now (see: gay space), without the trying, there isn't even an outside chance of it happening.
This is what it looks like for me to try. I would like for "I am trying" to come across as less of a plaintive whinge, because it's something I truly believe, and something I find myself reminding people around me constantly. Sometimes trying looks great, like the first Polaroid at the top of this email. Sometimes it's more like the second Polaroid in that, no matter how hard we try, sometimes it just doesn't work out. I had set the goal to finish a manuscript by the end of the year (the idea was to work on it all year; changing jobs five times over the last ten months got in the way of that). Even if I don't get there, even if I do not write exactly 1,000 words every single day, I am trying. Even if I do not read my ambitious early-2020 goal of reading seventy books this year, I am trying. Even if I only lace up my skates one more time in 2021, I am trying, and if you are reading this, so are you.